Posted by Mr. Tod on Mar 11th 2020
In business, as in life, things rarely go as planned. Our ability to adapt to unexpected changes will determine our successes or setbacks. I really don't believe in failure. Only because if you truly believe in what you're doing you understand there will be peaks and valleys along the way.
I remember preparing to speak at my college graduation, and as I prepared to approach the podium the university's president said to me, "Tod, if you keep going the way you're going, you're gonna be on the cover of Black Enterprise one day." But I turned around and said, "No, I'm going to be on the cover of Fortune. But there will probably be some potholes along the way." Boy was I ever right! MASSIVE POT HOLES!!!
So as I prepared for the next round of phone interviews and questions about my business plan I received a request from the show's producers to talk about some of the challenges I had faced personally and professionally while growing my business. There were a couple of items that could have possibly derailed my chances of heading out West to pitch the sharks. But I knew in my heart this was the path I was supposed to be on and that this was my time. So I explained myself in the following letter to the producers: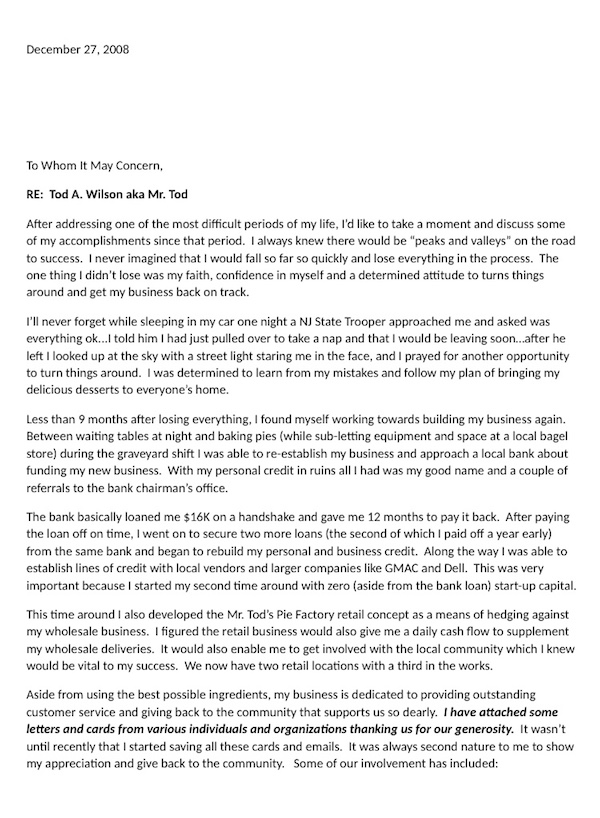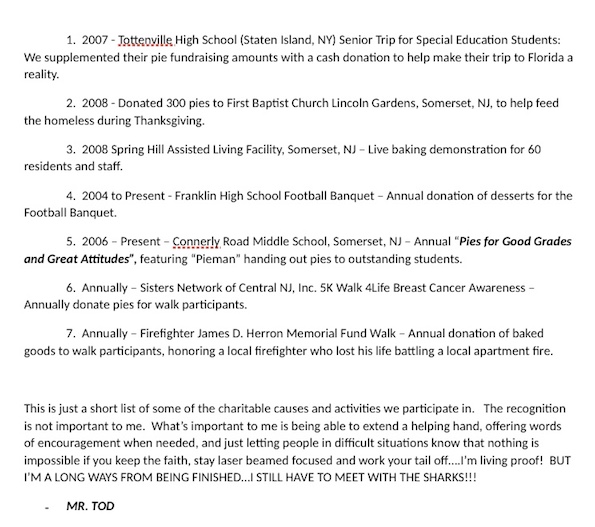 Our ability to communicate and sell our vision is probably the single most important thing we must master as founders. It becomes critical as we raise capital, build a team and seek to navigate unchartered waters. More importantly, in the face of adversity and ups and downs, we must still manage to remain positive and focused on the task at hand.
My high school football coach (Joe Red), who I equally respected and feared, would always tell us, "Men, winning is contagious, (pause) winning is contagious....unfortunately so is losing." Fortunately for me, the show's producers felt my passion and I was now one step closer to Cali!
Tod
p.s. Cool video!